I'm in a group chat with my wife's family: her sisters, their husbands, her parents, and so on. One of them just sent a video of their young baby and it looked like a blocky, blurry disaster because it had been recompressed to a tiny size to fit into the carrier MMS limit. Half of the messages in the chat are text descriptions of reactions: "[person] Loved an image." And it's all because just one or two of the people in that group chat have an Android phone.
In much of the world, this seems crazy. Why aren't we all on WhatsApp? But in North America and some parts of Western Europe, this is daily life. It's annoying, to say the least, and Apple has no intention of doing anything about it.
Enter Nothing, the relatively young Android smartphone company that is the second act of OnePlus founder Carl Pei. The Nothing Phone (2) was just released a few months ago in the U.S. for the first time, and now the company has announced Nothing Chats, an app that will let you use iMessage features on that phone. Kind of. You'll want to read the fine print.
Update 11/19/23: It turns out that Sunbird, the service upon which Nothing Chats is based, is a security disaster. It has been found to be sending messages in plain text, storing hundreds of thousands of media files via Firebase, and that all this, including customer contacts, are fairly easily accessible. Nothing has pulled Nothing Chats from the Google Play store while it "works with Sunbird to fix several bugs."
Nothing Chats
Nothing Chats is built in partnership with Sunbird, a company that makes a unified messaging app that is currently still in invite-only beta. According to early testers, Nothing Chat is basically a re-skin of the Sunbird app, and Sunbird handles all the technology behind the scenes.
Here's how it works: You sign in to the Nothing Chat with your Nothing account, and then you attach your Apple ID. If you don't have any Apple products or services, you can still create an Apple ID for free. That login info is transferred to Sunbird's Mac servers where it is used to intercept iMessages and send them to your Nothing Chat app (or the Sunbird app, when it is released).
Not everything works just yet. The things that work today are:
Single and group messaging
Typing indicators
Full-res media
Voice notes
Coming soon are:
Read receipts
Tapback reactions and message replies
That list isn't comprehensive (there's no message editing, for example), but it covers the most important stuff, mainly the frustrating "someone in here is messing it up for all of us" annoyances. Nothing users will have blue bubbles, and iPhone users will be none the wiser.
Sunbird
Of course, there are privacy concerns with a platform like this. Sunbird and Nothing insist that they don't save any data, and all messages are encrypted between their server and yours. But they do run a server that logs into your Apple ID, so they have access to it (not the username and password, just the login token). They could, in theory, access anything associated with your Apple ID. That seems unlikely, but it opens up the possibility of your Apple ID being compromised if someone hacks Sunbird's servers. Logging your Apple ID into someone else's computer is always going to be a security risk.
Updated 11/19/23: Several researchers and journalists have discovered that Sunbird's service, contrary to its claims, does send messages in unencrypted plain text. And while it doesn't store user data as it claims, it stores all sent media files in Firebase (a Google web database platform). These are easily accessed, including contact cards which typically contain phone numbers and addresses. Nothing has pulled Nothing Chats from the Google Play Store and is delaying its launch. 9to5Google has more details.
Then there's the "what will Apple do?" factor. It's unclear what the company's response to this will be. It's a move that seems almost designed to provoke a lawsuit to get the iMessage lock-in issue into the courts again. Nothing is a small enough brand where Apple might not respond at all, but it opens the door to Samsung or Google striking a similar partnership with Sunbird.
Nothing Chats will be available as a beta on November 17 to anyone with a Nothing Phone (2), which is a pretty small group overall, but Nothing says it is "working hard to bring Nothing Chats to more places." And Sunbird, which provides the technology here, has an invite-only beta and will release its similar app on the Google Play Store for use on most Android phones.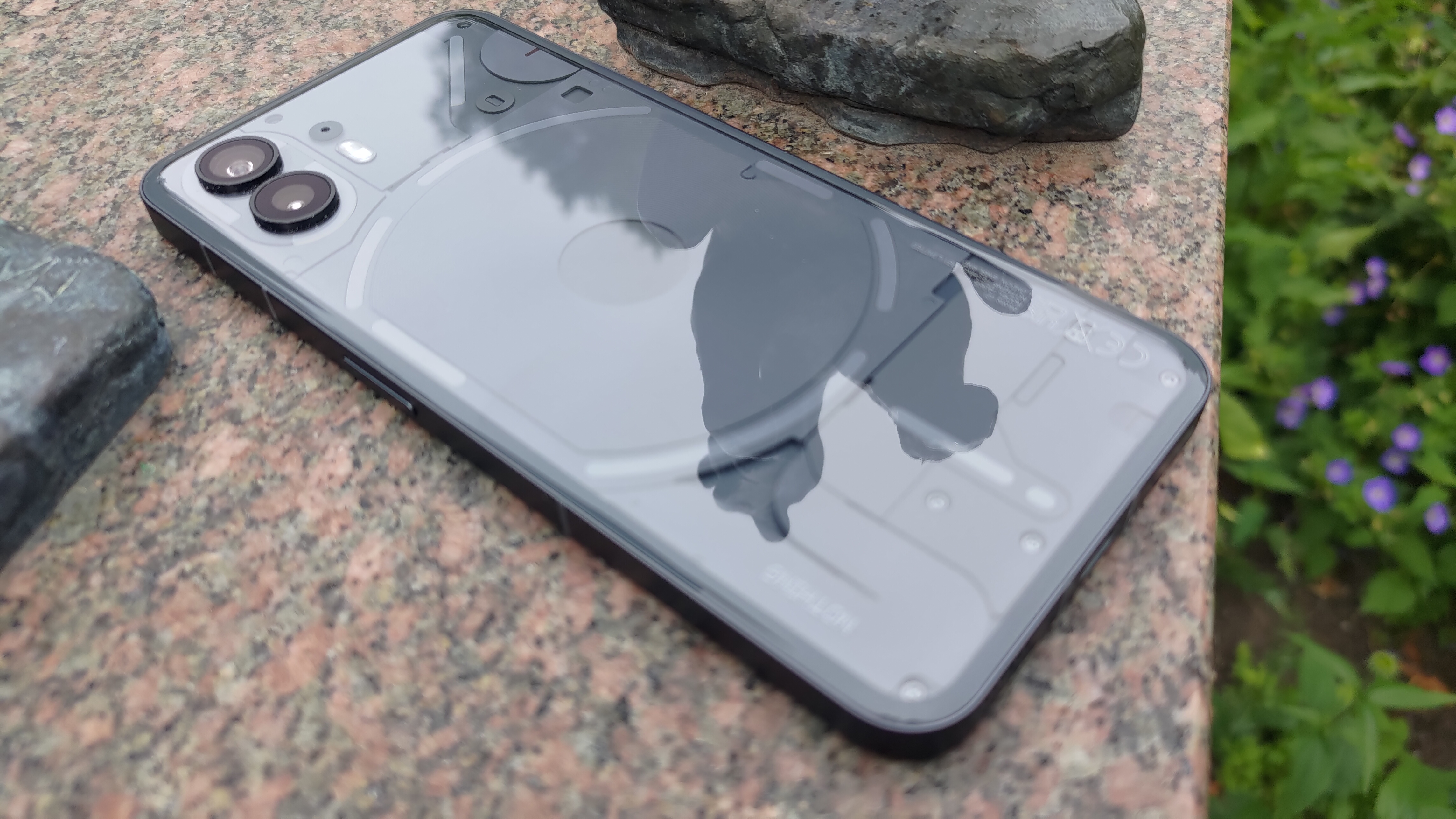 Mattias Inghe
The iMessage lock-in
Apple users enjoy a better basic "texting" experience when messaging other Apple users, without downloading any other apps or opening any other accounts. That sort of lock-in has been very powerful in the U.S. and a few other regions, and less effective globally.
While Apple sees iMessage exclusivity as a benefit and refuses to improve the "green bubble" texting experience by adopting RCS as Google has been pushing for, we're not so sure that Apple's doing right by its users here. Apple isn't just punishing Android users, it is punishing iPhone users. In my family group chat, my experience is a lot worse when someone else has an Android phone. There are an estimated 3.5 billion Android users in the world–there's no "everyone switches to iPhone" endgame here.
Apple should, for the sake of its own users, find a way to make the Messaging app work better between the ecosystems. If it doesn't, it can expect more solutions like Nothing Chats / Sunbird to continue to spring up.
[Just after this was published, Apple announced it would bring RCS to iPhone later in 2024.]